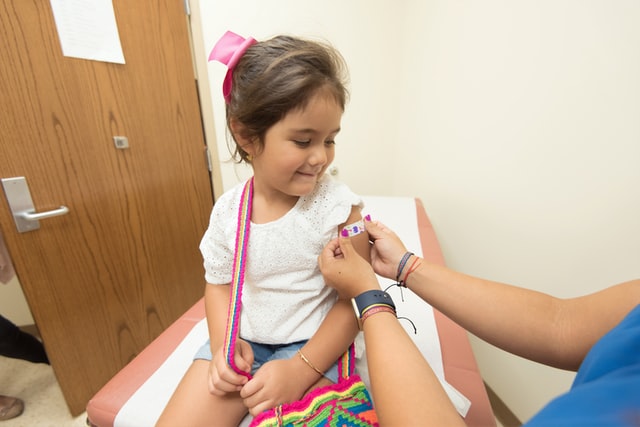 The importance of Immunisations
Immunisations are provided at all primary care practices and are one of the most important services they provide.
Immunisation has led to the decline of many lethal diseases including meningococcal B meningitis.
Flu and Covid Vaccines  – 2021
We are pleased to see the enthusiasm in our community for vaccination against influenza and COVID 19. Unfortunately, we cannot as yet answer all your questions. We are completely reliant on the Ministry of Health and local DHBs to determine the timing of the rollouts. We will be communicating to our patients via regular emails as the phased Flu and Covid vaccine rollout progresses
Flu vaccinations will be done in Stages:
Stage 1 – from14 May: Eligible – over 65 years
We will be starting the influenza vaccine rollout from Monday 10th April for the 65-year-old plus group (was 14th April but brought forward by Ministry of Health at the last minute). The vaccine will be a newly developed Fluad Quad vaccine which has much improved protection (>65%) in this age group against flu, hospital admission and pneumonia than normal flu vaccines (protection around 11%).
We are keen to vaccinate as many of the 65 + year old age group as quickly as possible, so that this group can subsequently have the COVID -19 vaccine when it becomes available. There needs to be a 14-day gap between the flu and COVID-19 vaccinations. Once the COVID -19 vaccine is rolled out, that will take priority and at that time we suggest starting with COVID -19 vaccination then 2 weeks after completing the course to have the flu vaccination.
Stage 2 from mid May: Eligible – 3yrs to 64 years who have medical conditions which make them more vulnerable to flu (e.g.– those with cancer, heart disease, asthma, autoimmune conditions, etc.). This is the Afluria Quad flu vaccine.
Stage 3 from end May: Eligible younger children (aged 6-35 months) for Afluria Junior flu vaccination for those high-risk youngsters.
Stage 4 by the end of May: Non-eligible (not funded) the flu vaccine can be rolled out to those not eligible for funded vaccines, allowing us to protect our whole team of 5 million.
COVID 19 vaccinations
Every New Zealander over the age of 16 will be entitled to two Comirnaty Pfizer/BioNTech vaccines, given at least 3 weeks apart. From the experience of our own staff the vaccinations are very well tolerated, and we highly recommend them. We will provide more vaccine information in due course but included are some links to some trusted sites.
The more of us that get vaccinated the safer our country will be, and we stand a greater chance of the borders opening and for us Kiwis to return to a more normal existence. The risk of our health system collapsing will subside and there will be more certainty for businesses throughout the country.
For more information about the Comirnaty vaccine please visit
https://www.health.govt.nz/our-work/diseases-and-conditions/covid-19-novel-coronavirus/covid-19-vaccines/covid-19-types-vaccines/covid-19-pfizer-biontech-comirnaty-vaccine
https://www.immune.org.nz/covid-19-vaccines
For information about COVID–19 vaccine rollout groups, visit: https://covid19.govt.nz/health-and-wellbeing/covid-19-vaccines/getting-a-covid-19-vaccine/find-out-when-you-can-get-a-vaccine/
So far over 90,000 vaccines have been given to MIQ workers and their families.
The next stage of the rollout is for frontline health workers and those people living in high-risk places (480,000 in total). High risk places include:
people living in long-term residential care homes, eg aged residential care and disability residential support services
people working in long-term residential care homes.
older Māori and Pacific people cared for by their whānau
the people living with and caring for older Māori and Pacific people.
people living in the Counties Manukau DHB area who are at higher risk (people aged 65 or older, disabled people, pregnant people (any trimester) and people who have a relevant health condition)
From May the vaccine will be offered to people at risk of getting very sick from COVID-19 and then in July the roll out will be to the rest of the general population.
Currently it appears most of the vaccination will be in larger central vaccination centres intitially. We are hopeful that value of General practices will be recognised and  be involved to assist with the roll-out. This may be around the July roll out to the general population but will be waiting for more news.
The bottom line is that we want our patients to all be offered the vaccine and encourage you to take it up as soon as possible when you are offered it, regardless of where you need to attend for it. The sooner we all get vaccinated the safer we all will be. There is nothing you must do at this stage – you will be contacted when it is your turn.
https://covid19.govt.nz/assets/resources/Vaccine-resources/COVID-19-Getting-your-COVID-19-vaccine-What-to-expect.pdf
Measles Vaccinations
It is still critically important for everyone aged between 15 and 30 years to check that they have had 2 MMR vaccinations and if not to visit HealthZone Medical to get protected for free.